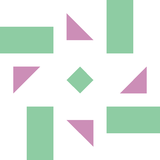 FRANCISCO SANCHEZ MARTINEZ
Location
Register By:
Oops! There´s no information about establishmen´s coordinates
LICENCIADO VERDAD
LA PAZ 23000
BAJA CALIFORNIA SUR
Información
Nombre o Denominación Social
Nombre Comercial
FRANCISCO SANCHEZ MARTINEZ
---
Ubicación
Nombre Vialidad
LICENCIADO VERDAD
---
EntrevialidadesVialidad Posterior
Name
JOSEFA ORTIZ DE DOMINGUEZ
Location Description
CONTRAESQUINA CENTRO FOTOGRÁFICO FOTOS LA PAZ
Federal Entity
BAJA CALIFORNIA SUR
Business contact details for business
detalle
Datos de Contacto
Email
ingycons@prodigy.net.mx
General Profile of the Company
Detail
Profile
---
Do you get income for this activity?
No
Activity
What is the main activity of the establishment according to the income obtained?
EDIFICACION DE INMUEBLES COMERCIALES Y DE SERVICIOS
Indicate the 3 main products with respect to income including participation percentage
** CommercialInformation
Detail
Information.
Chamber / Association
CÁMARA MEXICANA DE LA INDUSTRIA DE LA CONSTRUCCIÓN
---