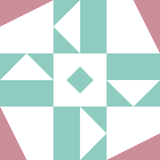 MATERIALES BARRIO NUEVO
Location
Register By:
Oops! There´s no information about establishmen´s coordinates
INDEPENDENCIA
Orizaba 94340
VERACRUZ DE IGNACIO DE LA LLAVE
Información
Nombre o Denominación Social
Nombre Comercial
MATERIALES BARRIO NUEVO
---
Ubicación
Nombre Vialidad
INDEPENDENCIA
---
EntrevialidadesVialidad Posterior
Federal Entity
VERACRUZ DE IGNACIO DE LA LLAVE
Business contact details for business
detalle
Datos de Contacto
Email
marufragoso07@gmail.com
General Profile of the Company
Detail
Profile
---
Do you get income for this activity?
No
Activity
What is the main activity of the establishment according to the income obtained?
Comercio al por menor en ferreterías y tlapalerías
Indicate the 3 main products with respect to income including participation percentage
MATERIALES PARA LA CONSTRUCCION