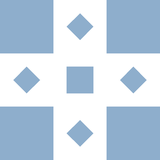 PAPELERIA Y CIBER TOTY
Location
Register By:
Oops! There´s no information about establishmen´s coordinates
Información
Nombre o Denominación Social
Nombre Comercial
PAPELERIA Y CIBER TOTY
---
Ubicación
Nombre Vialidad
IGNACIO DE LA LLAVE
---
EntrevialidadesVialidad Posterior
Federal Entity
VERACRUZ DE IGNACIO DE LA LLAVE
General Profile of the Company
Detail
Profile
---
Do you get income for this activity?
No
Activity
What is the main activity of the establishment according to the income obtained?
COMERCIO AL POR MENOR DE ARTICULOS DE PAPELERIA
Indicate the 3 main products with respect to income including participation percentage