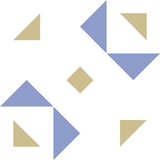 ABARROTES ZAYAS
Location
Register By:
Oops! There´s no information about establishmen´s coordinates
Información
Nombre o Denominación Social
Nombre Comercial
ABARROTES ZAYAS
---
Shopping Center, Industrial Park or Other
---
EntrevialidadesVialidad Posterior
General Profile of the Company
Detail
Profile
---
Do you get income for this activity?
No
Activity
What is the main activity of the establishment according to the income obtained?
ABARROTES
Indicate the 3 main products with respect to income including participation percentage