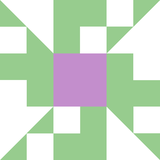 COMERCIALIZADORA DE LIMPIEZA
Location
Register By:
Oops! There´s no information about establishmen´s coordinates
Información
Nombre o Denominación Social
Nombre Comercial
COMERCIALIZADORA DE LIMPIEZA
---
EntrevialidadesVialidad Posterior
Business contact details for business
detalle
Datos de Contacto
Email
igmar555@yahoo.com.mx
General Profile of the Company
Detail
Profile
---
Do you get income for this activity?
No
Activity
What is the main activity of the establishment according to the income obtained?
COMERCIO AL POR MENOR DE ARTICULOS PARA LA LIMPIEZA
Indicate the 3 main products with respect to income including participation percentage
ARTICULOS PARA LA LIMPIEZA
** CommercialInformation
Detail
Information.
Chamber / Association
CANACO SERVYTUR CHIHUAHUA
---